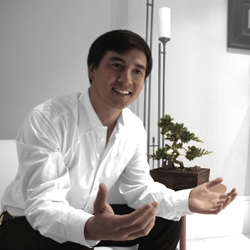 San Francisco, California (PRWEB) November 27, 2014
The 10 Best SEO organization has awarded Zack Chen as the #1 best SEO expert. Among his other accomplishments, Chen founded Impressions Holdings and Local PhD, both highly successful companies that have helped clients garner the attention of millions of visitors worldwide.
Chen was first exposed to search engine optimization while learning about online marketing in college. Since then, he has worked diligently to expand his knowledge base and has used creative and strategic approaches to drive his businesses. He has rapidly risen in the online marketing ranks to become a leader in the industry. Part of his success can be attributed to the innovative SEO techniques that he has developed to help propel his clients' businesses and brands forward.
Impressions Holdings, one of the companies that Chen founded, owns several promotional platforms that provide high-quality services that allow clients to maximize their online presence. Local PhD is another successful venture of Chen's and has won awards through his leadership as CEO. Local PhD's main purpose is to generate leads for its clients, and these leads allow local companies to compete on a national and international level in a cost-effective way. The reliability and affordability of services from both companies continue to draw in new customers and retain old clients who need to remain on the cutting edge of marketing.
Like the other industry leaders recently named the top 10 Best SEO Experts, Chen continues to experiment with new SEO strategies to better serve his clients and advance the online marketing industry. In particular, Chen focuses on creating an interactive experience between customers and businesses.
10 Best SEO, founded in San Francisco, compiles lists of the most elite people and organizations in the SEO industry. It uses its knowledgeable experts and its unique 10 Best SEO Formula to distinguish the best in the field. Part of the formula involves client research, online research, reviews, web traffic, and proprietary analytics to determine who are the top SEO professionals and organizations. The accolades that 10 Best SEO awards each year are quickly becoming the most well known SEO awards.