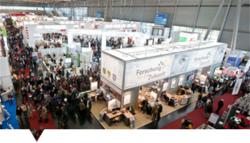 (PRWEB UK) 27 May 2013
Zaizi the global information consultancy – with Asian headquarters in Sri Lanka – is selected to represent the Sri Lanka IT delegation by Sri Lanka's Information and Communication Technology Agency (ICTA) at CeBIT Australia.
Zaizi is part of the Sri Lankan IT delegation after an extensive selection process to identify advanced high growth technology companies in Sri Lanka. ICTA's mandate is to ensure Sri Lanka is recognized as an ICT destination renowned for producing and using best-of-breed in niche global technology solutions. Zaizi differentiates in the ability to evolve and deliver open source enterprise content management and technology solutions.
Fayaz Hudah, Program Head of ICTA stated "We want to ensure world class companies based in Sri Lanka who are already doing work for global companies and governments showcase their proven capabilities to the Australian market. The amazing response that has been received over the years is proof that Australian customers and partners find it easier and more rewarding to work with Sri Lankan companies in high technology industries, we expect this trend to continue."
ICTA is organizing the 3rd consecutive Sri Lanka Pavilion at CeBIT 2013. CeBIT Australia is the No.1 Business Technology Exhibition that brings together thousands of business technology professionals from around the world, every year. The event covers a range of specialist areas from Cloud, data centres, Big Data, communications, financial technology, Security, mobility, Social Media to eGovernment, and is a great opportunity to showcase vendor solutions to regional IT leaders. CeBIT will run from the 28 – 30 May 2013 at Sydney Convention and Exhibition Centre, Darling Harbor, Sydney, Australia. There will also be a number of business networking meetings organized both in Sydney and Melbourne as a part of this business mission.
"Zaizi has unparalleled expertise in information management solutions based on the next generation of open source and open standards based technologies powering the cloud revolution of today. We are able to offer smart content solutions – delivered via both public and private clouds – that enable our customers to collaborate securely and work more efficiently", commented Aingaran Pillai, CEO of Zaizi.
Gane Kumaraswamy, Zaizi Asia Director added "Since establishing Zaizi Asia we've been actively engaging with customers in South East Asia and Australia. We have delivered great value for our customers across Europe and America and we look forward to kick-off our ambitious strategy to grow our presence in South East Asia and Australia"
Zaizi will be visiting CeBIT this year and attending the business networking meeting in Sydney and Melbourne. Representatives of companies and organisations interested to meet Zaizi can send an email to gkumaraswamy(at)zaizi(dot)com to schedule a meeting.
About Zaizi

Zaizi is an experienced information and technology consulting firm specialising in enterprise content management (ECM) and document capture solutions. Through strategic partnerships with eXo, Alfresco and Ephesoft, Zaizi delivers a complete range of enterprise content solutions, including document and web content management systems, scanning solutions, portals, and corporate intranets and extranets. Our technical expertise and innovative approach leverages rich internet applications, social networking platforms and cloud infrastructure todeliver scalable, on-demand solutions.