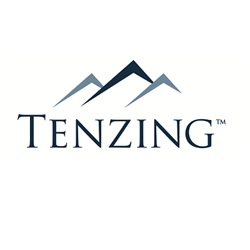 Toronto, ON (PRWEB) October 30, 2014
Today Tenzing Managed IT Services announced that Boulder, CO. based Zeal Optics is utilizing Tenzings Magento Optimized Hosting for its ecommerce store. Zeal Optics is a boutique line of eyewear dedicated to creating the highest quality sunglasses and goggles for outdoor enthusiasts. With a growing online presence Zeal Optics was looking to partner with a managed service provider that specialized in ecommerce. Upon signing with Tenzing earlier this year, Zeal Optics saw immediate improvement in the expertise of service and support compared to previous vendors.
Before joining Tenzing, it would take us several days and a lot of back and forth communication to perform simple tasks like adding access for a new employee, said Mike Lewis, Digital Marketing Manager at Zeal Optics. With Tenzing, that same process took just minutes. Every interaction weve had so far has been like that. Tenzing is fast, reliable and knowledgeable, and Im feeling more confident than ever that well be in a great position to make the most out of our peak buying season.
Tenzing worked with Zeal Optics to build infrastructure that is optimized for their Magento storefront well in advance of their recent site launch, ensuring they are prepared for the upcoming holiday season. The two companies continue to work together to ensure the Zeal Optics site performs in the coming months.
High performance is the biggest priority for ecommerce infrastructure, said Dave Geada, Director of Marketing at Tenzing. With our Magento Optimized Hosting solution, backed by our superior service team we are committed to providing Zeal Optics customers with an unparalleled customer experience. We are thrilled to be working with Zeal Optics and excited to support their future growth.
Learn more about Zeal Optics experience with Tenzing in the just released From Days to Minutes case study.
About Tenzing Managed IT Services

Tenzing is an ecommerce specialist that partners with Magento merchants to understand their ecommerce objectives and deliver the right solutions to help drive the growth of their Magento storefronts. Whether its helping you increase the performance of your SEO, reducing shopping cart abandonment rates or ensuring that your Magento store delivers during your peak shopping season, everything we do has a singular focus: driving results for your Magento store with our Magento Optimized Host