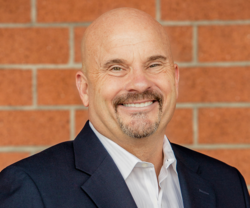 Santa Rosa, California (PRWEB) January 11, 2013
Bryan Fikes and Eric Van Cleave, Co-Managing Partners of New Generation Media, LLC dba Zenergy Works, an SEO Company, Website Design, and Online Marketing Firm located in Santa Rosa, California, are pleased to announce the hiring of Tom Nelson as Director of Sales. Tom compliments the skills of our current management team perfectly, stated Van Cleave, He is a seasoned and proven architect of successful sales teams, and brings the unique perspective of having been a long term client of Zenergy Works. We welcome him to our Santa Rosa Web Design Firm.
Tom comes to Zenergy Works after a distinguished 20 year career building the sales teams for Northern Californias leading media companies, later building his own highly successful full service marketing and advertising company, and most recently as the CEO of Food Network celebrity chef Guy Fieris stable of companies.
While with Guy, I contracted with Zenergy Works to develop the guyfieri.com website and was so excited about their work and client commitment I couldnt resist coming aboard. Working with companies the likes of Food Network, NBC Universal, William Morris Endeavor, gave me access to information and resources that I can already see relate to building strong businesses through on-line marketing. Most gratifying has been the local welcome back home!, I have gotten from friends/clients such as Doug Van Dyke of E.R. Sawyers Jewelers, Myers Restaurant Supply, Nissan of Santa Rosa, and Gene Crozat from G&C Autobody!