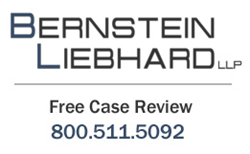 New York, New York (PRWEB) April 04, 2015
Bernstein Liebhard LLP announces the launch of http://www.ZofranCenter.com, a new website created to inform the public about the growing number of recent legal actions that allege a connection between the use of the anti-nausea medication in the first trimester of pregnancy and serious birth defects. In addition to providing the public with regular updates on the status of this litigation, the site will also allow visitors to contact the Firm directly should they require any additional information regarding this issue.
In recent months, a number of Zofran lawsuits have been filed in U.S. courts on behalf of children who were allegedly born with serious congenital abnormalities due to their mothers use of Zofran in early pregnancy. At the same time, inquiries to our Firm about this medication and its alleged potential to harm a developing fetus have increased. As such, our attorneys felt it was important to create this website in order to provide the public with a means to access up-to-date information pertaining to this matter, says Sandy A. Liebhard, a partner at Bernstein Liebhard LLP, a nationwide law firm representing victims of defective drugs and medical devices. The Firm is currently reviewing claims on behalf of families whose child was allegedly born with a serious birth defect due to pre-natal exposure to Zofran.
Growing Zofran Litigation

Court documents indicate that at least three Zofran lawsuits have been filed over the past two months that allege the medication can cause birth defects in children born to woman who were prescribed the drug during their first trimester to control pregnancy-related nausea and vomiting. The first such claim was February 12th in the U.S. District Court, Eastern District of Pennsylvania, by a woman who alleges her use of Zofran during both of her pregnancies in 2004 and 2006 caused her two children to be born with serious heart abnormalities. (Case 2:15-cv-00709-PD). Just days later, on February 16th, a second Zofran complaint was filed in the U.S. District Court, District of Massachusetts, by a woman who alleges her baby daughter was born with a number of serious congenital abnormalities, including heart defects, after she was prescribed Zofran to treat nausea and vomiting during her pregnancy. (Case 1:15-cv-10429). The third case was filed on March 6th in Californias Alameda Superior County Court on behalf of a child who was born with supraventricular tachycardia, allegedly due to prenatal Zofran exposure. (Case No. RG15761042)
According to court documents, all three lawsuits point out that Zofran is not approved to treat nausea and vomiting related to pregnancy, and that its use in this patient population has not been well studied. The lawsuits accuse GlaxoSmithKline of concealing information tying Zofran to birth defects, and assert that since 1992, the company has received more than 200 reports of abnormalities occurring in children who were exposed to Zofran during early pregnancy.
In addition to raising allegations about Glaxos prior knowledge of Zofran-related birth defects, all of the lawsuits currently pending in U.S. courts allege that the company improperly promoted its off-label use as a treatment for pregnancy-related nausea and vomiting. To back these claims, court records indicate that the lawsuits point to a 2012 settlement the company reached with the U.S. Department of Justice (DOJ) that involved the marketing of a number of medications. Among other things, federal prosecutors had alleged that Glaxo improperly promoted Zofran as a treatment for morning sickness, even though it has never been approved for this indication.
Children who allegedly suffered serious birth defects due to their mothers use of Zofran during the first trimester of pregnancy may be entitled to compensation from GlaxoSmithKline. To find out more about available legal options, please visit Bernstein Liebhard LLPs website, or call the Firm directly at 800-511-5092.
About Bernstein Liebhard LLP

Bernstein Liebhard LLP is a New York-based law firm exclusively representing injured persons in complex individual and class action lawsuits nationwide since 1993. As a national law firm, Bernstein Liebhard LLP possesses all of the legal and financial resources required to successfully challenge billion dollar pharmaceutical and medical device companies. As a result, our attorneys and legal staff have been able to recover more than $ 3 billion on behalf of our clients. The National Law Journal has recognized Bernstein Liebhard for twelve consecutive years as one of the top plaintiffs' firms in the country. Bernstein Liebhard LLP is the only firm in the country to be named to this prestigious list every year since it was first published in 2003.
Bernstein Liebhard LLP

10 East 40th Street

New York, New York 10016

800-511-5092
ATTORNEY ADVERTISING.