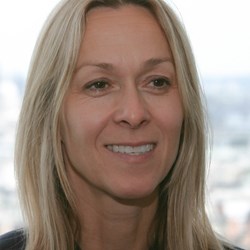 (PRWEB) October 11, 2013
Hampleton has been established by a senior group of international professionals with extensive M&A and equity transaction experience as well as 200 years of operational experience in the IT industry. The firms core service offering is in the sale of companies or significant equity stakes of enterprises within its eight focus sectors, where it leverages its teams expertise:
Mobility

Digital Marketing

Enterprise Applications

Infrastructure

Information Management

IT Services and Outsourcing

Internet Commerce

SaaS and Cloud Services
Our international team is made up of partners, directors and sector principals with extensive expertise and industry relationships as well as researchers, financial analysts and writers. These professionals bring invaluable and pertinent experience in our core sectors Jo Goodson, Senior Director.
There are very particular challenges faced by tech companies in the global merger market. Hampleton assures its clients the greatest likelihood of success by providing a broad international scope, coupled with the highest degree and quality of service locally. Hampleton achieves this through its strong team of European based resources and strategic specialised expertise, while leveraging its intercontinental reach.
Miro Parizek, Principal Partner – It is essential that clients have the advisory resources they are counting on at their side during each phase of the M&A process. Hampletons extraordinary combination of experience, expertise and focus brings our clients massive advantage – dramatically increasing the likelihood of success as well as providing for the best transaction possible.
The Hampleton team has close contact with corporate and financial acquirers worldwide, ranging from the occasional buyer to the most prolific. The firm's research team has published multiple acquisition activity research reports that are read by both industry buyers and sellers. This research yields valuable insights on transaction multiples, exit strategy timing, potential buyers, current and future trends and more. Hampleton's sector specific research reports include important deal metrics as well as analysis of the most active buyers in the respective sectors and their recent acquisitions. Hampletons reports are available through our website (http://www.hampletonpartners.com).