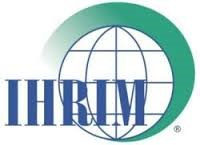 Saskatoon, SK (PRWEB) July 14, 2014
cfactor Works Inc., developer of socially infused Human Resources technologies, in partnership with IHRIM, the leading membership association for HR information management professionals announced today that they are offering a complimentary thought leadership / networking event in the DFW area on August 8th from 10:30 am 12:00 pm at the Sheraton DFW Airport Hotel.
Register for the complimentary event now.
The event will feature a keynote presentation from Kevin Sheridan, best-selling author of Building a Magnetic Culture: How to Attract & Retain Top Talent to Create an Engaged, Productive Workforce. At the event attendees will receive a complimentary signed copy of Kevins best-selling book along with refreshments and lunch.
Kevin Carlson, IHRIM Chairman of the Board of Directors noted, Networking with other industry professionals is central to the IHRIM experience. Regional events that promote the sharing of ideas and best practices benefit us all. I hope you can attend this event.
Topics that will be covered at the event include:

The bottom line benefits of employee engagement
Creating an environment of shared ownership for engagement
The Top 10 Engagement Drivers
Recruiting: the foundation for a magnetic culture
Overcoming demagnetizers: compensation and other challenges for managers
The importance of embracing diversity & inclusion
Engagement trends & best practices
Real-world success stories
Sign up for the event or view more information.
About Kevin Sheridan

With nearly 30 years of experience, Kevin Sheridan is an expert in human capital management and one of the most sought-after voices in the world on the topic of employee engagement. He is dedicated to helping organizations build a Magnetic Culture