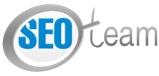 Las Vegas, NV (PRWEB) March 20, 2013
Citing the great success and financial growth of Dallas SEO Team, owner Jeff LeVan announced today he is expanding operations into Las Vegas, Nevada by launching Vegas SEO Team. We couldnt be happier to move into a new marketplace to grow our business and to positively impact the physical and internet businesses located in the Las Vegas Metro area, LeVan said. Our team consists of professionals who know how to make a difference in getting SEO results that will result in sales for our clients.
Search engine optimization has become so sophisticated, said LeVan. Google, the prime mover in the SEO world, continues to update its algorithms as to how pages get ranked. If youre not on top of whats going on, a business can find itself falling behind with regard to web rankings, which equates to lost sales, he said.
LeVan said current statistics say as many as 58% of all consumers use a search engine as a first step in making potential purchases. Business owners know they need to have visibility online, but they are experts in their chosen field, and dont understand or have the skills to be SEO experts. LeVan said it is very difficult for an owner to focus on their actual business and then try to do online optimization when the office closes. Frankly, there just arent enough hours in the day, LeVan said. Thats were Vegas SEO Team comes in.
Like its sister business Dallas SEO Team, Vegas SEO Team will analyze the business website, make suggestions for improvement, and then will design a campaign customized for each firm in order to increase its webpage rankings.
We use multiple approaches to improve search engine rankings, said LeVan. This includes articles, press releases, and use of social media, to name a few. We can show a return on investment in as few as three months, he said. We have proven the success of our formula in Dallas, and now we will do so again in Las Vegas.
Vegas SEO Team represents the third market that Dallas SEO Team has expanded to. The company also conducts business in Albuquerque.
Vegas SEO Team offers reasonable prices; free quotes are available by visiting their website.