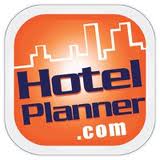 West Palm Beach, FL (PRWEB) June 13, 2013
HotelPlanner.com awards Park Inn by Radisson a top honor as a Best Group Friendly Hotel. To achieve this honor, a hotel must retain a perfect 10 group score on HotelPlanner.com for three consecutive years. The HotelPlanner.com proprietary group score is made up of several key group booking factors. A high group score is best achieved with the following:
1. Lowest group discounted rates compared to individual room rates

2. Fast customer response time

3. Flexible group booking terms including zero or low deposit requirements and cut off dates close to the event date

4. Positive group customer reviews

5. Superior location, amenities, room quality, bedding types, and meeting and banquet space
The Park Inns Director of Sales, Beatrice Gallegos stated, I have been using HotelPlanner for over five years and it has been a great help to get groups in the hotels. HotelPlanner helps out to fill in those last minute empty sleeping rooms or for my weekends. It is so easy to use and it pays off signing up for the preferred membership. Two years ago when I joined The Park Inn by Radisson DFW, I immediately contacted HotelPlanner and it has been a great tool for the hotel.
Janelle Smith, Director of Group Sales for Carlson Rezidor Hotel Group added, We are very pleased with how our partnership with HotelPlanner has progressed. It is an honor for the property to be selected.
Tim Hentschel, CEO of HotelPlanner.com, said, The Park Inn by Radisson DFW South has been a great airport hotel to work with. We have successfully booked a significant number of groups at the hotel. The feedback we get back about their stays is incredible. Whether it is a business meeting, school group, sports team or wedding The Park Inn by Radisson DFW South brings that southern hospitality alive.
HotelPlanner.com helps clients select the right property for their meetings and events by combining technology with a highly experienced staff of professional meeting planners. HotelPlanners staff of professional event planners reviews all hotel offers on a group by group basis to find the best hotel for each group. HotelPlanner.com prides itself on providing the best group hotel rates for all clients. The company provides group travel services to a number of world class organizations, including the National Basketball Association (NBA), Major League Baseball (MLB), the National Football League (NFL), the National Hockey League (NHL), the Professional Bull Riders (PBR), for 70 universities and colleges plus corporations and government entities. By combining technology and an experienced client focused team, HotelPlanner.com takes pride in providing exceptional service to help clients choose the ideal property at the best price for their group event(s).
The Park Inn by Radisson is located right outside the DFW Airport. It has a lobby bar, restaurant, indoor pool and 12,000 square feet of meeting space. All the amenities you are looking for with a reasonable rate.
View Park Inn by Radisson DFW South Hotel information at: http://www.hotelplanner.com/Hotels/90877/Reservations-Park-Inn-by-Radisson-Dfw-South-Irving-4600-West-Airport-Freeway-75062.