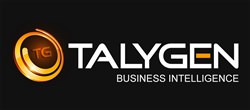 Palo Alto, California (PRWEB) September 21, 2013
Talygen, the world leader in Business Management Automation, today announced that its software can now be integrated with QuickBooks. Users will be able to seamlessly import and export data about their clients, projects, and tasks between the two solutions. QuickBooks also supports importing of employees, tasks, and time entry which means that Talygen users can easily transfer their data into the accounting software.
Project managers and their team members have always loved Talygen. With this integration, the accountants, bookkeepers, and controllers in the company will appreciate it too, said Talygen Chief Program Manager Harold Saini. Talygen aims to unify all the essential tools and services that businesses need, and integrating with a top-notch program like QuickBooks is a big step towards that.
This Project Management Integration with QuickBooks enables users to:


Import and export existing customers or clients
Import and export projects and tasks
Import employees and time entries
Access Talygens industry-leading productivity features such as Time Tracking, Message Board, Tasks Details, Milestones, Ticketing, User and Team details and more.
Efficiently complete accounting and bookkeeping tasks related to projects
Run their QuickBooks-based business using Talygen
Easily import existing data and files
The Integration Will Enhance Both Programs
The integration between QuickBooks and Talygen will enhance both programs and will make several tasks easier for various departments, including project management, accounting, and human resources.
Project management often calls for accounting and other financial tasks. Thanks to this integration, users no longer have to spend too much time and effort switching gears. With Talygen and QuickBooks working together, project management, HR, and accounting data can easily be viewed and transferred between the two programs.
And since both programs have importing and exporting capabilities, users wont have to worry about manually updating their files. Synching data can be done with a click of a button. Talygen and QuickBooks make a great match. Because of this wonderful combination, managers and employees will be able to coordinate and perform tasks more efficiently, Saini added.
Companies Can Run Their Entire Business with Talygen
With this new integration, Talygen reaffirms its purpose of being the most comprehensive Business Management Automation solution in the industry. Out of all the other QuickBooks integrations in the market, Talygen is the only solution that offers everything that companies need to run smoothly, all under one dashboard.
Talygen comes with an extensive set of Business Intelligence and Business Management tools, including Project Management, Time Tracking, Expense Tracker, Invoicing, Screenshots, CRM, HR, and more.
It may not be the only program that can integrate with QuickBooks, but Talygen is definitely the most comprehensive, furthered Saini.
About Talygen
Talygen is the worldwide leader in Business Management Automation. Talygens integrated suite of services and processes allows businesses to manage all of their core workflows via a cloud-based Software as a Service (SaaS) application. Talygen allows companies to automate, regulate and enforce their corporate processes. The company empowers businesses and their employees to manage the full set of corporate tasks without having to install specialized software for each of them.
With its wide variety of features, easy to use concepts and enhanced functionality, it allows end to end process management and seamless communication between all stakeholders in a project or business. In todays competitive business environment, successful companies are constantly challenged with managing the entire life cycle of a project efficiently and transparently. With Talygen, companies now have more ways than ever to make that happen.
Press Contact:

Talygen, Inc.

Harold Saini

(650) 800-3850

228 Hamilton Avenue 3rd Floor

Palo Alto California 94301

Media(at)Talygen(dot)com

https://talygen.com