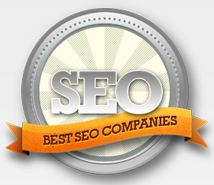 Pompano Beach, FL (PRWEB) September 16, 2014
Using a proprietary scoring system, LocalSEOCompanies.com has ranked the 50 best SEO companies in the nation for Local SEO services. For September 2014, the top three Local SEO firms are HigherVisibility, G/O Digital and ReachLocal.
Local SEO is about more than making sure your NAP data — your company name, address and phone number — are easy to find online, says Jason Bayless, Owner of LocalSEOCompanies.com. The way you handle your local SEO strategy can really make a difference in terms of whether customers call or visit your store, or even make a purchase online.
Local SEO encompasses general SEO strategies as well as tactics such as claiming local directory listings for the client and building local citations. LocalSEOCompanies.com takes a variety of factors into consideration when compiling its rankings of the Top 50 Local SEO providers.
For the month of September 2014, the top 20 Local SEO providers in the U.S. are:
1. HigherVisibility

2. G/O Digital

3. ReachLocal

4. Yodle

5. SmartReach Digital

6. Orange Soda

7. LocalVox

8. CyberMark

9. Digital Labz

10.Local Splash

11. NetLocal

12. RankLocal

13. GoSiteLocal

14. Scorpion Design

15. ProSites

16. 180 Fusion

17. Boostability

18. Sovi Digital

19. Search Influence

20. SEO Logic
Virtually no one uses their hard copy of the Yellow Pages anymore when trying to choose a local vendor, restaurant or retail store, says Bayless. Thats why its so important to choose a competent Local SEO company. And our Top 50 list is a great place to begin your search.
About the Local SEO Companies Ranking Criteria

LocalSEOCompanies.com doesnt make its exact scoring system public knowledge, but its stringent ranking methodology includes several data points based on the Local SEO companys own webpage: how well the company ranks for keywords, quality of on-page and off-page SEO methods used, client list quality, mystery shopping results, media mentions, and how involved the Local SEO company is in the SEO community. This can include sharing information about Local SEO best practices on a blog or giving presentations at industry conventions. Finally, we also take into account the Local SEO company rankings of three other independent companies that rate Local SEO providers.
About LocalSEOCompanies.com

There are a lot of companies out there promising to be the best at Local SEO, but how do you know which ones really deliver? LocalSEOCompanies.com does the research so you dont have to. Our ranking system considers all the metrics that local business owners need to know when choosing an SEO company to help them get an edge over their hometown competition. That helps you make sure youre getting the best fit for your Local SEO budget and needs.