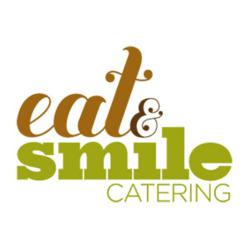 Washington, DC (PRWEB) June 05, 2013
Washington, DC (PRWEB) June 5, 2013 Eat & Smile Catering has selected Advanced Web to develop and manage new Internet marketing initiatives that detail the companys unique approach for providing peerless culinary experiences. The company is the only full-time catering firm in Washington, DC, that sources all foods and ingredients through local organic farms and small businesses.
Created in 2008 by Chef Oliver Friendly, Eat & Smile Catering has developed a 5-star rating from their customer base, and the founder attributes much of their success to their policy of using only the freshest ingredients available. All of our land-based foods and ingredients are acquired through relationships with organic farms and providers located no more than 150 miles from our commercial kitchen. And seafood is sourced within a 200 mile range, said Friendly.
Eat & Smile Caterings services are designed for weddings, parties, and private dinners. The company provides full food and beverage support for events of all sizes and employs a staff of professional servers and bartenders. We understand that a clients event is a special one, and we want to provide more than a special dining experience to complement that, said Friendly. Our employees are vetted for professionalism and experience, and we expect their presence to contribute to the success of your affair.
The companys website is being developed by Advanced Web, a Virginia-based website development and search engine marketing agency that was founded in 1999. Were very excited to be working with Eat & Smile Catering, said Brad Caricofe, President of Advanced Web. They have developed a well-deserved reputation for the quality of their food and associated event management services. The reviews weve seen from their past clients are simply stunning.
Eat & Smile Caterings new website is expected to launch in June 2013, and it will be located at http://eatandsmilecatering.com.
About Eat & Smile Catering
Founded in 2008, Eat & Smile Catering is a Washington, DC-based event catering firm that provides unique culinary experiences through locally sourced foods and ingredients. Their motto is Locally Sourced. Exquisitely Made. For more information, email info(at)eatandsmilecatering(dot)com or call 202-270-1018. Visit them online at http://eatandsmilecatering.com.
About Advanced Web
Advanced Web has been providing professional web development, systems engineering, and SEO services to over 400 clients worldwide since 1999. For more information, call 703-490-5595 or visit http://advancedwebllc.com.