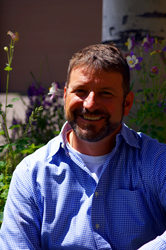 Vail, Colorado (PRWEB) August 21, 2014
Longtime Vail, Colo. marketing company WhatToDo.info recently moved to the forefront of resort website marketing with the launch of its new WordPress plugin. This new technology feeds content into business websites in popular resort locations throughout the U.S. in states including, Calif., Utah, and Colo. Well-known with Colorado vacation visitors and professionals in the tourism industry for its vacation planning websites (like vail.whattodo.info and parkcity.whattodo.info) and guidebooks, the company's website feed essentially makes all local resort information, as well as other vacation planning tools, available for use by hotel concierges, property managers and other destination area information providers on their own websites.
Chris Amoroso, CEO of WhatToDo.info is excited about the improved customer service available with the company's new Resort Web Feed.
"Hotels and realtors and tourist info centers are constantly being bombarded with requests for info about the resort area," says Christian Amoroso, Jr., WhatToDo.info's CEO. "But it's not practical for them to compile that info, format it and publish it to their website themselves. Now it can be fed directly to their websites." Amoroso adds: "The web feed allows businesses in resort destinations to provide better customer service to visitors. Which means higher customer satisfaction."
The website feed provides an unrivaled amount of organized information for resort visitors on its clients' websites and even takes on their visual styling so the material is presented as a seamless part of their online content. "Your guests want to know about rafting? No problem. Your guests want coupons for the bungee trampoline? They can be printed off your website. Your customers want live music? Your website has a complete calendar of events. It's easy to implement and provides all the info your guests need right their on your business website," explains Amoroso.
For those in the professional world of online marketing, this means better online visibility, higher search engine ranking and more potential customer leads. It also includes beneficial inbound links from WhatToDo.infos sizable network of area websites and the capability to share content directly through social media channels, generating more traffic to the business website and making social marketing efforts more effective.
WhatToDo.info chose to launch its program on a WordPress platform because of that platform's huge popularity.
"WordPress is the most popular website management software in the world, powering 20% of all websites in the U.S.," says Paul Gorrell, CTO for WhatToDo.info. As Director of Global Engineering, Gorrell led some early development at Priceline.comwhich revolutionized the travel industry in the 90s and helped launch the wave of technology-based vacation planning that defines the modern tourism industry.
Gorrell brought his expertise to WhatToDo.info in 2009, first as a consultant then as a leader in the company. The WordPress web feed is just a small part of his visionary contribution to the grassroots resort marketing company.
Web feeds are currently available in the Colorado resort areas of Summit County, Vail, Aspen/Glenwood Springs, Durango/Pagosa Springs and Steamboat Springs, as well as Park City/Deer Valley, Utah and Orange County, Cali. beach resorts. Other resort areas may be available soon. Non-WordPress and advanced coders may inquire with WhatToDo.info for other feed options. To see a video about the Web Feed product, click here. For more info on this or other WhatToDo.info marketing products, visit sales.whattodo.info.