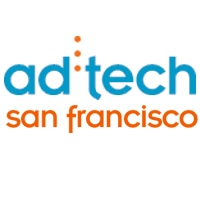 San Francisco, CA (PRWEB) March 28, 2014
This week in the Ad:Tech conference in San Francisco, youAPPi introduces its newest release of AmPPlify a mobile only app recommendation DSP.
The new release of AmPPlify app recommendation DSP introduces new recommendation optimization engines, improved compatibility with major ad servers and instant access to thousands of mobile apps campaigns related to their content.
Mobile publishers are on a constant quest for maintaining sustainable revenue from their mobile assets, and the challenge is not getting easier. Its a known fact that the performances of mobile assets are much different from publishers online assets.
youAPPi was the first to introduce mobile app recommendation over two years ago," youAPPi CEO Moshe Vaknin said. Publishers working with youAPPi have been benefiting from the tremendous potential of mobile app recommendations far before Facebook brought this to the public eye."
youAPPi mobile app recommendation DSP enables every publisher to easily add on top of their existing ad-serving platform a native app recommendation feed. The results are instantaneous. The engagement statistics and revenue metrics clearly indicate mobile users are looking for quality mobile apps.
The new release of AmPPlify focuses on seamless integration with publisher existing ad servers and real-time optimization of mobile app recommendation against publishers inventory. The results are clear and conclusive publishers benefit from new incremental revenue and improved engagement.
youAPPi's solution is compatible with the leading ad server platforms like Google Doubleclick, OpenX, mOcean and AOL.
For further details, drop youAPPi a note at contact(at)youappi(dot)com.